NOBLE Greater Cleveland Chapter

Chiefs & Directors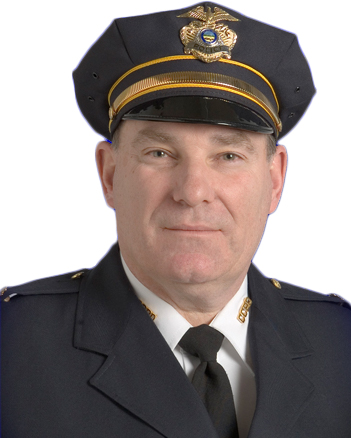 David Easthon is a thirty-three (40) year law enforcement veteran. He started his career in 1974 as a deputy sheriff with the Geauga County Sheriff's Office in Chardon, Ohio. During his fourteen (14) year tenure at the Sheriff's Office, Chief Easthon served as a deputy, sergeant, lieutenant, captain and jail administrator.
David Easthon was appointed as the Chief of Police in Middlefield, Ohio in 1988 until his retirement in November of 2004. While serving as chief, he was a multi – year president of the Geauga County Police Chief's Association and served on many Geauga County law enforcement and public service committees.
In February of 2005, David Easthon was appointed as a Commander in the Cleveland Clinic Police Department. On 21 April, 2011, David Easthon was appointed as Chief of Police and currently serves in that position.
David Easthon is a graduate of the 131st Session of the FBI National Academy. He is a Past President of the Ohio Chapter. In 2001, David Easthon was appointed and subsequently elected to the Executive Board of the FBI National Academy Associates.   He served as the Association President in 2006. While serving as the Association President, David Easthon traveled across the United States, Canada, Europe, Africa and Australia, to organize national and international chapters and to promote and facilitate training and professional networks. While traveling on behalf of the association, David Easthon developed a professional and social network of law enforcement executives shared by few in law enforcement.   As past president, David Easthon is called upon to serve on ad-hoc committees or as a historical reference for the association.
David Easthon is also a graduate of the distinguished FBI LEEDS Seminar and the Canadian Police College's Executive Development Course, the Canadian equivalent of the FBI National Academy.   He holds an Associate of Arts Degree in Law Enforcement.
David Easthon has been has been the recipient of numerous awards for exemplary and outstanding meritorious service from law enforcement, local and state public service agencies and the Geauga County Bar Association. In July of 2007 David Easthon was awarded the FBI National Academy Associates' highest honor, a resolution for dedicated service, outstanding leadership and enthusiastic commitment to the FBINAA. In October of 2007 David Easthon was selected as the Ohio Chapter of the FBI National Academy's Member of The Year. David Easthon is also one of the first recipients of the Cleveland Clinic's Tier III Caregiver award.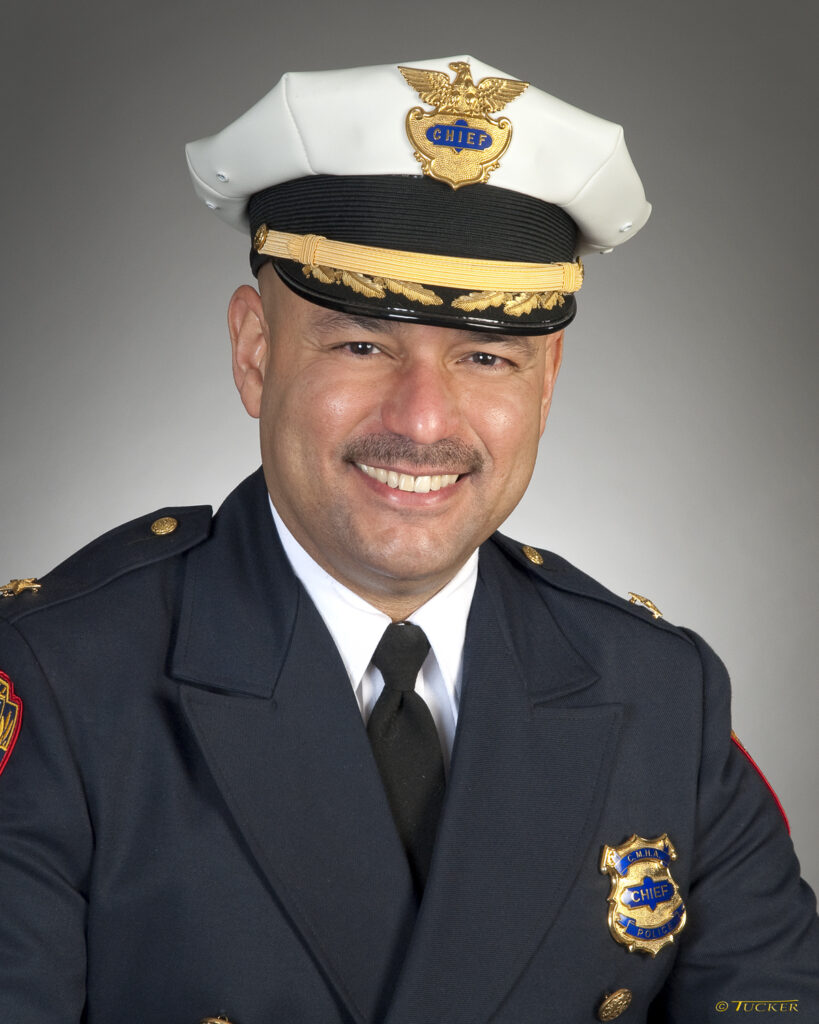 Chief Andrés González began his law enforcement career on June 1, 1981 with the City of Cleveland Division of Police. He was promoted to Sergeant in 1993 and served as Officer in Charge of various units throughout the Cleveland Division of Police. In 1999, González was appointed to the rank of Commander. He provided leadership to the Division's Bureau of Communications and the Third Neighborhood District where he was successful in developing positive relationships with numerous city, county and private organizations. 
In 2007, González was appointed Chief of Police for the Cuyahoga Metropolitan Housing Authority, a CALEA Accredited organization. He became the first Hispanic to be appointed Chief of Police of a political subdivision in Cuyahoga County. He immediately engaged with residents and members of the police department to improve the delivery of services throughout the county. He implemented a community policing mindset and created a positive impact to employee morale. González established several initiatives which have increased citizen confidence in the Police Department. 
Chief González is the recipient of numerous awards and commendations including the prestigious Michael J. Kelly Award for Excellence and Innovation from the Ohio Association of Chiefs of Police. He is a graduate of the FBI National Academy, the Police Executive Leadership College and Leadership Cleveland Class of 2013. He is a graduate from the Cleveland State University with a degree in Urban Studies concentrating in Public Administration. 
Chief González is a recognized Certified Law Enforcement Executive in the State of Ohio. He currently serves on the Boards of the Positive Education Program; the Partnership for a Safer Cleveland; the Ohio Executive Institute Committee and the Boys and Girls Club of Greater Cleveland. He also serves on a state-level as an Advisory Board Member on the Ohio Family Violence Prevention Center (Office of Criminal Justice) and the Ohio Council on Victims Justice (Ohio Department of Rehabilitation and Correction). 
Chief González is a member of numerous organizations including the International Association of Chiefs of Police (IACP); the Ohio Association of Chiefs of Police (OACP); the National Organization of Black Law Enforcement Officer (NOBLE); the Cuyahoga County Police Chiefs Association and the U.S. Attorney General for the Northern District's Project STANCE.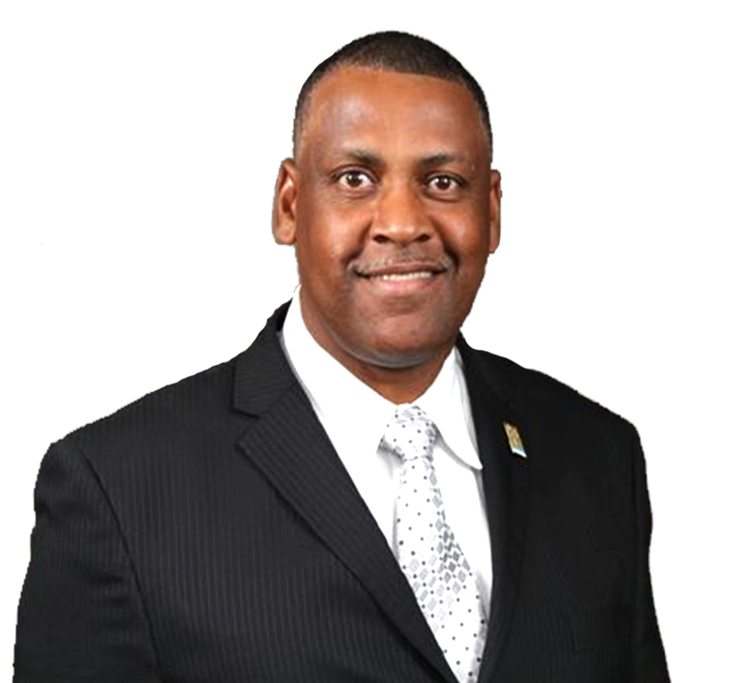 Clayton Harris is Chief of Police and Vice President of the Campus Police & Security Services Department at Cuyahoga Community College, the largest community college in the State of  Ohio. He is also an appointed member of the O.P.O.T.C., Ohio Peace Officer Training Commission. As Chief, Clayton Harris is responsible for the police department, central dispatch, advanced law enforcement training, the parking department and the overall safety and security of the college's students, employees, and visitors. Clayton's educational background includes an Associate's Degree in Applied Science Law Enforcement from Cuyahoga Community College, a Bachelor of Science Degree in Law Enforcement and Criminal Justice from Ohio University and an Executive Masters of Business Administration from Baldwin Wallace College. Clayton is also a graduate of the United States Department of Justice National FBI Academy. His 30 plus years of law enforcement include leadership roles in numerous and diverse law enforcement associations including: Past President of the Cleveland chapter of N.O.B.L.E., Past President of Cuyahoga County Police Chiefs Association, the State of Ohio Amber Alert Steering Committee, State of Ohio Regional Coordinator for the Child Abduction Response Team and the City of Cleveland's Diversity Task Force and Anti-Crime Commission.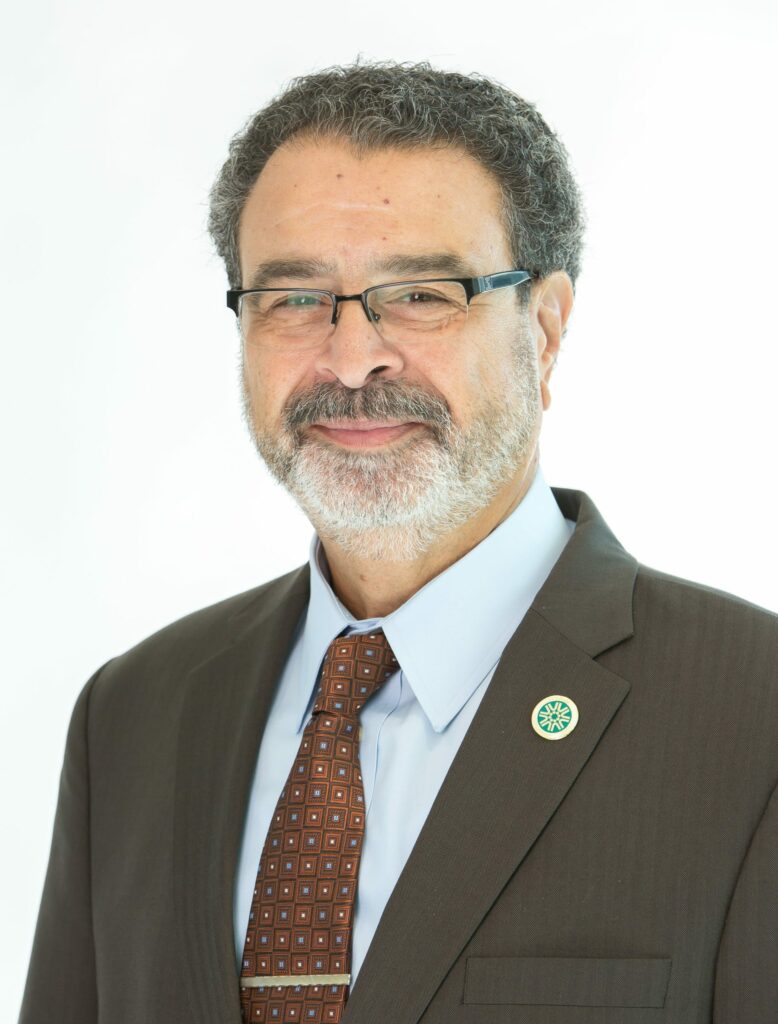 Executive Director, Anthony H. Jackson
Anthony H. Jackson is currently the Executive Director, Emergency Management, Fire and Safety Systems at Cuyahoga Community College, overseeing all devices for the safety of the College Community and Disaster Training.
Director Jackson has an extensive background in law enforcement (46 years) which began in basic patrol in March 1973 with the Cleveland Police Department (CPD).  Over the years, he was successfully promoted through the ranks to Detective, Patrol Sergeant, and Sergeant in the Internal Affairs Unit, District Lieutenant, and Commander for CPD.  
Director Jackson was the Chief of Police for the nationally accredited Cuyahoga Metropolitan Housing Authority Police Department (CMHAPD) from May 1994 until he retired in 2006.  He is a member of various local and national law enforcement organizations and has served as a certified assessor for the internationally recognized Commission on Accreditation for Law Enforcement Agencies (CALEA) Inc. (1999-2006).
Director Jackson currently holds a Bachelor of Arts Degree / Criminal Justice. Additionally, he is a 2017 graduate of the Federal Emergency Management Agency (FEMA), National Emergency Management Basic Academy. A 1999 graduate of the Federal Bureau of Investigation (FBI) Law Enforcement Executive Development Seminar (LEEDS) program and a 1991 graduate of the prestigious FBI National Academy, Quantico, Virginia.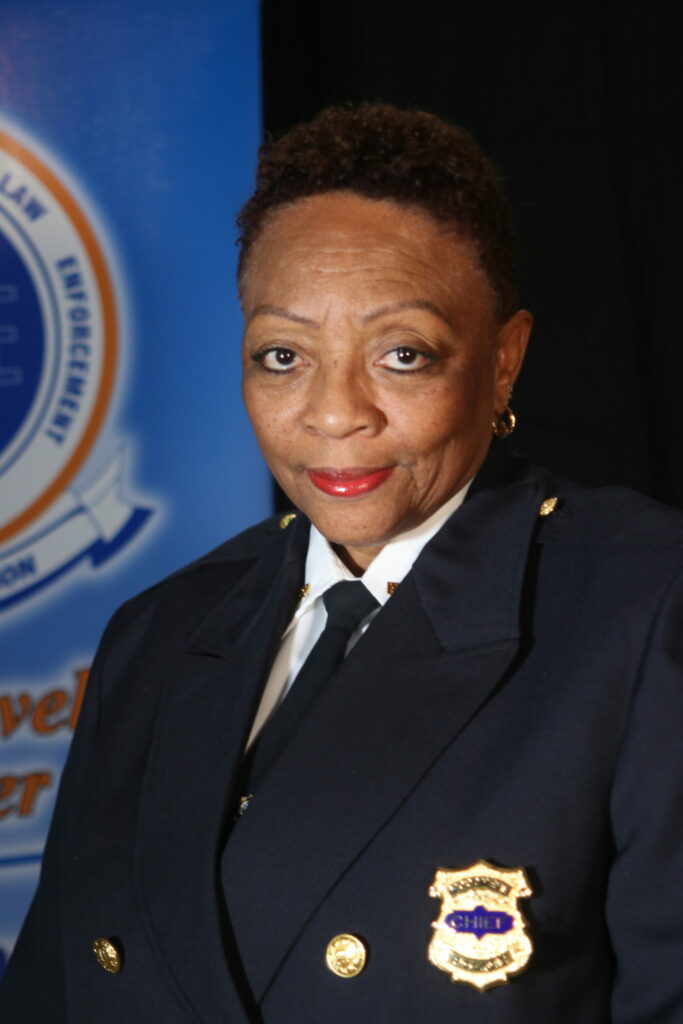 Chief Mason was hired as a dispatcher for Cuyahoga Community College for their police department.  Which began a tenure of service as a Police Officer in 1982 until her retirement from the College in 2009, where she'd been promoted from Police Officer, to positions of leadership as a Sergeant, Captain, and a Commander.  Besides serving the College and greater community as a Law Enforcement Officer in the cities of Woodmere Village, Bedford and East Cleveland Chief Mason was also an entrepreneur as the Owner of RAN Security Services, Inc. and Academy Commander for RAN Training Academy, in which she worked with federal, county, and local businesses and political officials to secure contracts and provide a varied degree of protective services and personnel for visiting dignitaries, valuable property, and celebrities visiting the City of Cleveland.  In between her travels, political, community and charitable activities with her professional memberships and church, she is also a Mixed Martial Arts Judge for events across the State of Ohio.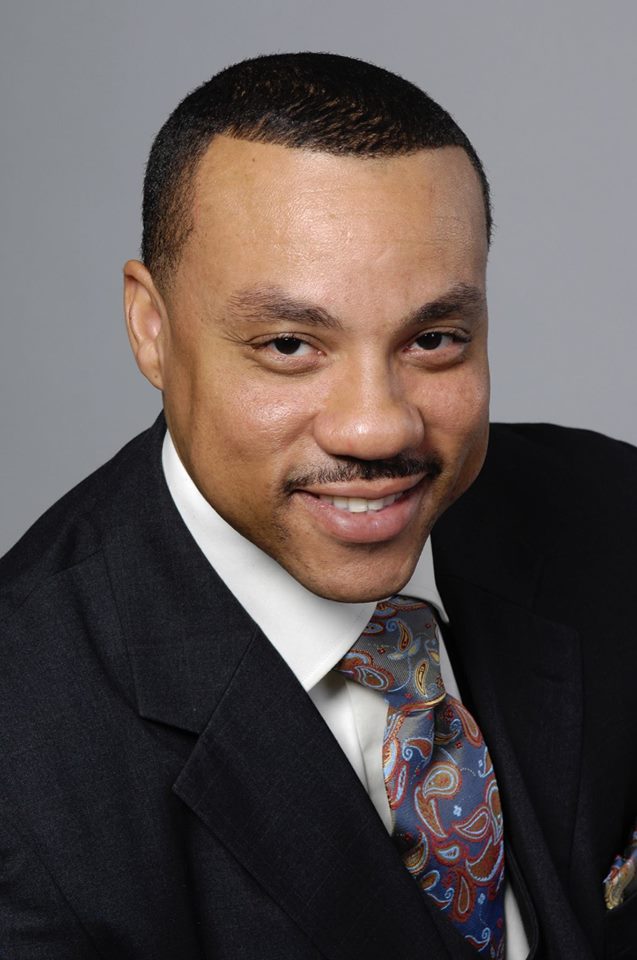 Deputy Chief Victor McDowell
Victor McDowell, Deputy Chief of Police of Cuyahoga Metropolitan Housing Authority Police Department, is an experienced law enforcement executive with more than 20 years of public service. He was appointed to Deputy Chief of Police in 2019. He began his law enforcement career in 1996 with the Cleveland Metropolitan School District Police Department (CMSD). During his six years with CMSD, he was promoted from Officer to Regional Supervisor. In 2002, Deputy Chief McDowell began his 17-year tenure at the Cleveland Metroparks Police Department. He served in various roles, including Detective, Patrol Sergeant, Patrol Lieutenant, Patrol Operations Captain, and Interim Director of Diversity Equity and Inclusion. Deputy Chief  McDowell's educational accomplishments include completion of the FBI National Academy, Master of Arts Degree in Psychology, and Bachelor of Science Degree in Management from Indiana Wesleyan University. Additionally, he is a Certified Professional through the Society for Human Resource Management.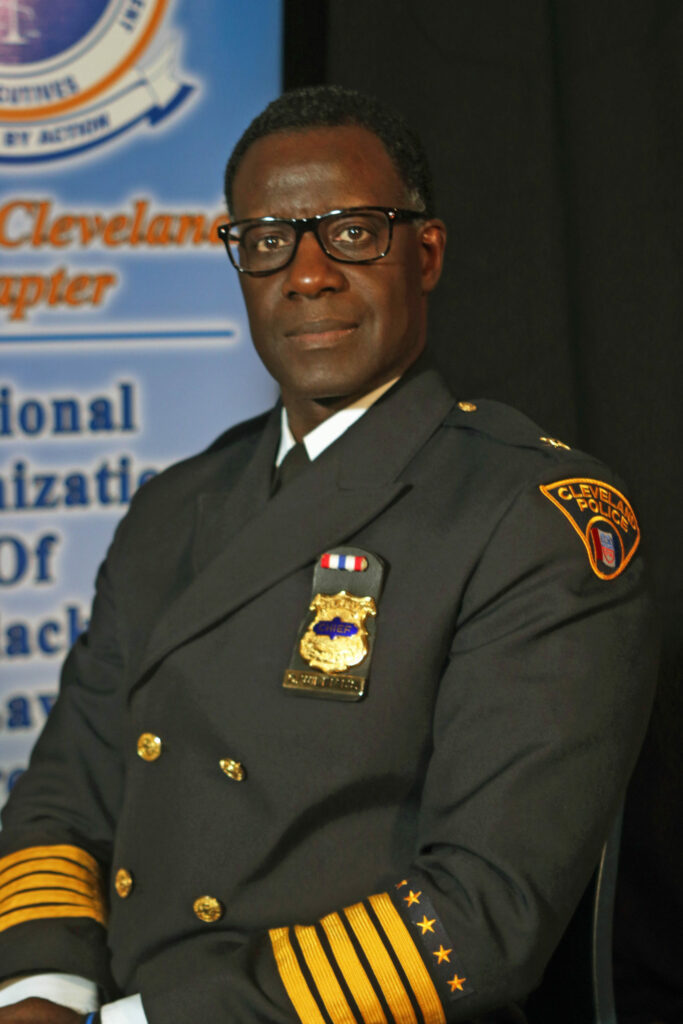 Calvin D. Williams is the City of Cleveland's 40th Chief of Police.  Chief Williams was appointed to the Cleveland Division of Police on February 24, 1986.  In 1989, he was assigned to the SWAT Unit where he served for nine years. Williams was promoted to Sergeant in July 1997 and became the SWAT Unit Supervisor, a position he held for two years.  Chief Williams has also served as the supervisor of both the Vice Unit in the Fourth District and the Fugitive Unit.  In 2005, Chief Williams became the Cleveland Police Liaison to the US Marshal's Fugitive Task Force and was promoted to Commander of the Third District in March of 2006.  Then in September of 2011, he was promoted to Deputy Chief of Field Operations where he was responsible for the oversight, management and efficiency of the five Neighborhood Police Districts, the Bureau of Community Policing, the Bureau of Traffic and the Office of Special Events for the Division.  For the past nine years, Chief Williams has coached youth football, leading the Sims Raiders in the Cleveland Muny League. When he has free time, the Chief golfs, a sport he took up about four years ago.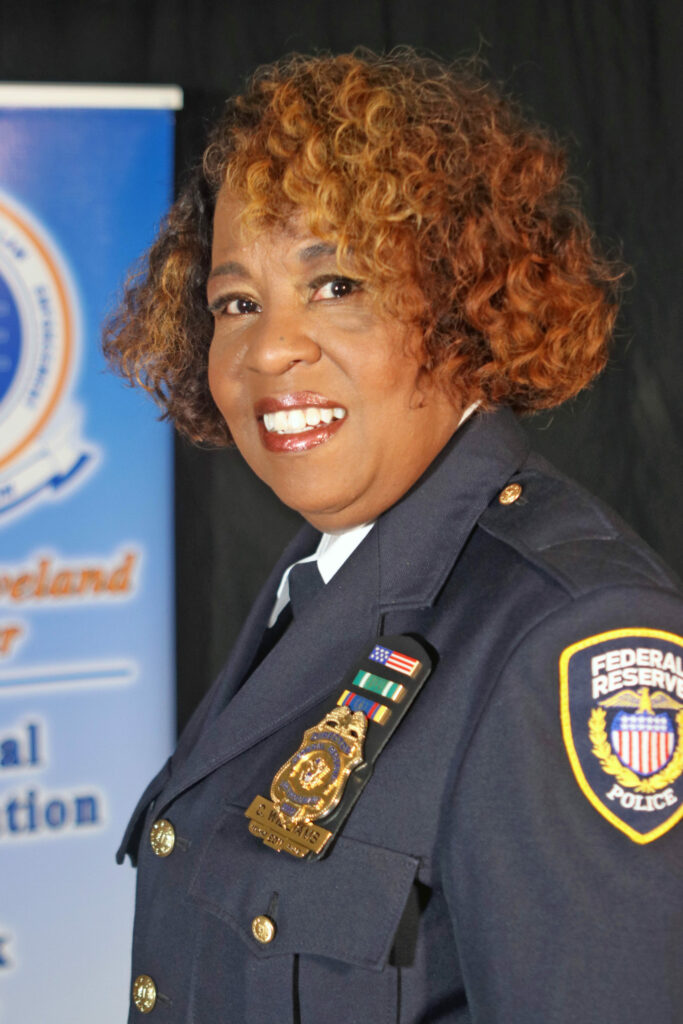 Assistant Vice President, Carolyn M. Williams
Carolyn M. Williams is the Assistant Vice President serving as Director of Law Enforcement for the Federal Reserve Bank of Cleveland.  Director Williams has been in this position for approximately seven years. She is the only African-American female in this role in the country.  She is a native of Chicago, Illinois and attended undergraduate school at George Williams College in Downers Grove, Illinois. She attended graduate school at The American University in Washington, DC.  After graduating college, she relocated to Montclair, New Jersey to work for the Montclair YMCA for approximately 8 years. She entered into service with the United States Department of Justice – Bureau of Alcohol, Tobacco, Firearms and Explosives (ATF) on July 1, 1990 as a Special Agent – Criminal Investigator.  Director Williams retired from ATF in 2011 after 21 years of distinguished service. In her last assignment with ATF, she was the Assistant Special Agent in Charge of the Newark Field Division where she was second in command for the State of New Jersey. She is the recipient of numerous awards to include the Certificate of Special Congressional Recognition presented by the former United States Senator of New York, Hillary Rodham Clinton; Featured in the 11th Anniversary Edition, Who's Who in Black Cleveland in May 2016; Destination Cleveland's – 2015 Cleveland Champion of the year; Trumbull Correctional Camp- Men Who Wish to Change – Outstanding Woman Award in April 2016;  National Council of Negro Women's Trailblazer Award in September 2015; Appreciation Awards from the United States Secret Service, the United States Attorney's Office, The Marshals Service; The US Postal Service; The New York State Police; Nassau County Police Department's Outstanding Leadership Award; National Organization of Black Women in Law Enforcement (NOBWLE) Trail Blazer Award and the NOBLE National Woman of Excellence Award.  Director Williams is a 42 year member of Sigma Gamma Rho Sorority, Inc. She is a life member and served over 10 years as the National Corporate Liaison & she continues to provide Executive Details for the last four National Presidents. She is also a life member of the NAACP where she was the recipient of the President's Award. Director Williams is a 29 year life member of the National Organization of Black Law Enforcement Executives (NOBLE). From March of 2013 to December 2017, Director Williams served as President of the NOBLE Greater Cleveland Chapter.  She has worked and lived in Illinois, New Jersey, Pennsylvania, New York, Florida, Washington, DC and is now a proud resident of Ohio.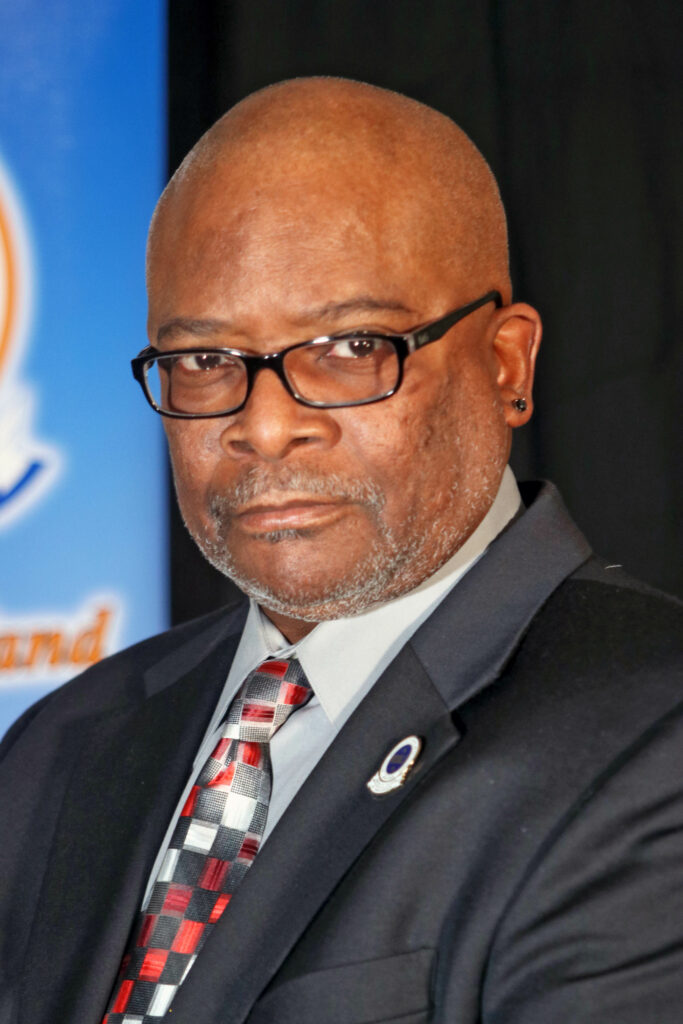 Director of Security, Gregory Winston, Sr.
Gregory Winston, Sr. is the Director of Security for the East Cleveland City School District; he also is a Commander / Instructor at Cuyahoga Community College Public Safety Training Institute, a center of excellence. Mr. Winston has nearly 40 years of experience in management and the private police sector. His expertise covers retail, contract, proprietary, personal protection, surveillance to investigations to name a few of his skilled areas. Mr. Winston was educated at Case Western Reserve University and Cleveland State University where his career path was solidified.